Ultimate Guidelines to Design Skin Care Packaging
The first thing beauty enthusiasts who want to become clients will notice is the packaging. If your packaging catches their eye and relates to what they're looking for, they're more likely to take your product home and try it. If not? It'll probably collect dust on the shelf.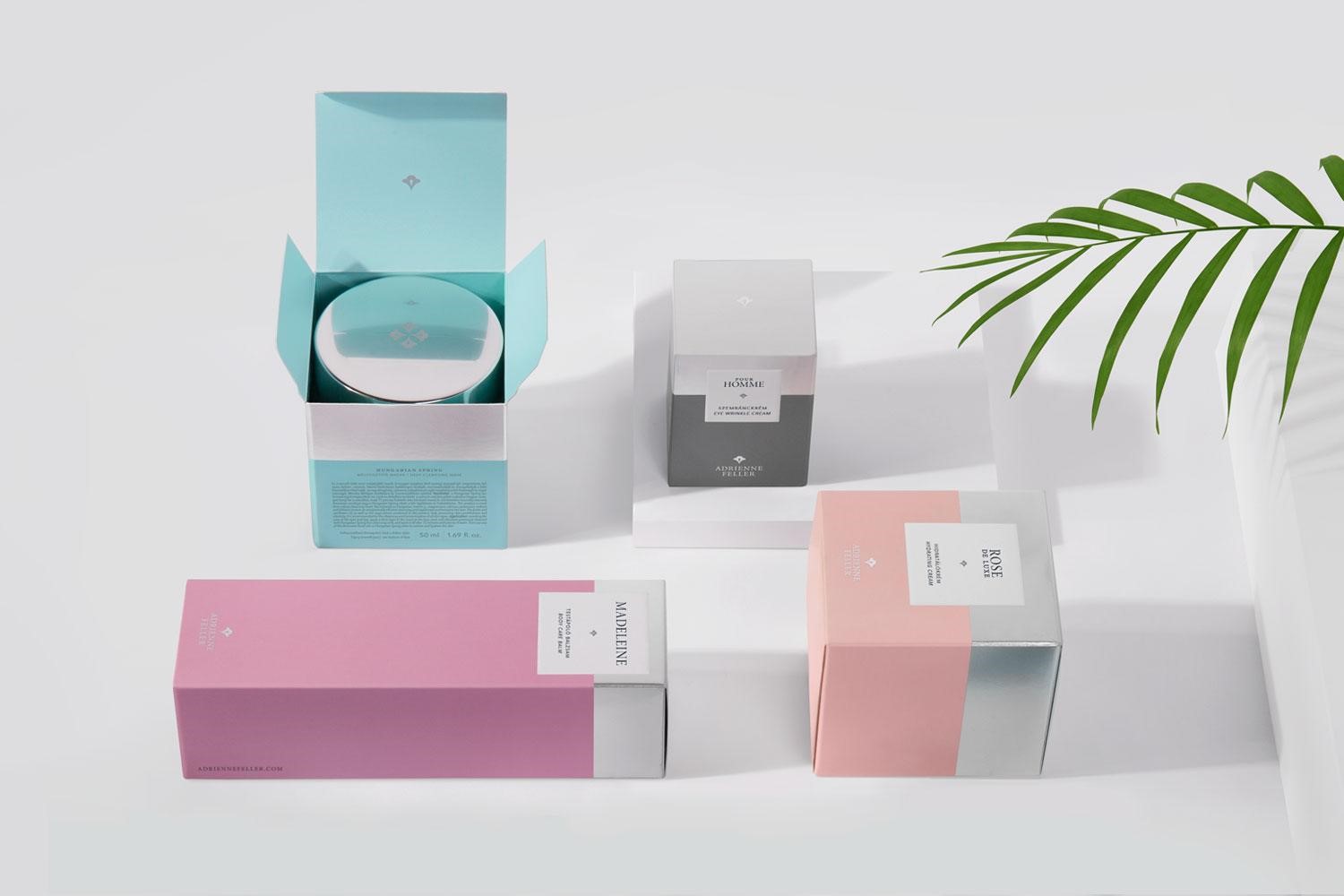 But how can you create custom skin care packaging that screams, "I need that blush yesterday!" to your target buyer? The global cosmetics market is expected to reach $675 billion by 2020, indicating a 6.4% annual growth rate, up from $460 billion in 2014.
Skin Care Packaging Trends
If you're seeking packaging design ideas, there's no better place to look than at the current skincare packaging boxes trends. You may create packaging that responds to what's vital to your clients and correctly speaks to them once you know what's currently trending.
Intricate Line Drawings
Intricate drawings with fine lines and plenty of detail are a timeless trend in wholesale skin care packaging. In particular, floral and hand-made drawings perform nicely, strategically put in specific parts or spanning the entire object. If you desire something less feminine yet exquisite and detailed, a more geometric, clean, and cool drawing style may be for you.
This trend is ideal if your brand has an eye for detail or if you want to highlight what's inside your box in a subtle yet elegant way by illustrating the ingredients you use.
Unique Custom Fonts
The bold font trend we see in graphic design naturally goes to packaging. Unique fonts can add a lot of personality to your package. The font is an excellent method to represent who you are as a brand, and a hand-lettered font can help you stand out from the crowd. A unique font will stick in people's thoughts, whether it has a retro vibe, a bold statement, or a quirky flair.
Patterns that Stand Out
The bold pattern trend will make your custom skin care packaging pop off the shelves with its bright stripes and vivid color combinations. Patterns that are well-placed and eye-catching help your packaging stand out and give your business a confident, young image that sets you apart from the competition. Irregular patterns, in particular, are a recurring trend that can offer your package a unique edge. However, this does not imply that your brand must be young and loud to use this trend: abstract patterns can work for any brand as long as the colors and forms are correct.
With a twist, Cool Black Packaging
The packaging of black and white skincare boxes is a classic look that will never go out of style. What's new in the packaging designs we're seeing now is that, while white used to be the overwhelming choice for custom cosmetic packaging boxes, black now appears to dominate monochrome packaging. These designs give an unusual twist by using subtle patterns and little splashes of color to attract the eye. The black packaging of custom gift boxes appears wealthy and has an air of mystery and chill. Furthermore, if you choose a sophisticated monochrome design, you can be certain that your packaging will never go out of style.
Memorable Brand Packaging
Custom packaging that makes your brand memorable
You can utilize custom skin boxes to make your brand memorable to potential customers. Packaging that includes your branding information, such as your logo, tagline, and other characteristics, is likely to assist you in increasing your company's identity and image. If you are starting in the cosmetic retail business, packaging for makeup and skincare items can help you grab the attention of potential customers.
Encourage Customers to Buy More
Another approach to add value to your custom skin care packaging is to make it so appealing that customers want to buy more from you. You can package the products and have beauty staples in eye-catching eye boxes to attract users to check them out.
For example, you'll be able to show off your warm vanilla, strawberry, and cocoa butter hand creams better in a box with a window, a marvy design, and decorative accessories. By exhibiting them in beautifully designed and printed packaging, you may persuade buyers to save big on bundled-up cosmetics.
Final Thoughts
Personalized skin care boxes are a potential option for bringing your brand and merchandise to the forefront. Packaging can emphasize your company's unique selling qualities and best practices. If you don't overlook any elements for making the packaging noteworthy, your signature boxes for skin care items can add significantly to your brand outreach. Click here to get more information.