How Do You Make Minecraft Run Faster Step by Step
Most people choose to play video games as one of their entertainment activities. And, I'm just one of them. One of my favorite online games is Minecraft. I enjoy myself not only by building my paradise in the game but also by discussing the gameplay outside the game with other players. We talk about the tricks and skills to behave better in the game. Most often, we exchange our experiences of how to make Minecraft run faster, how to click faster, make plants grow faster, etc. The following are our little ticks.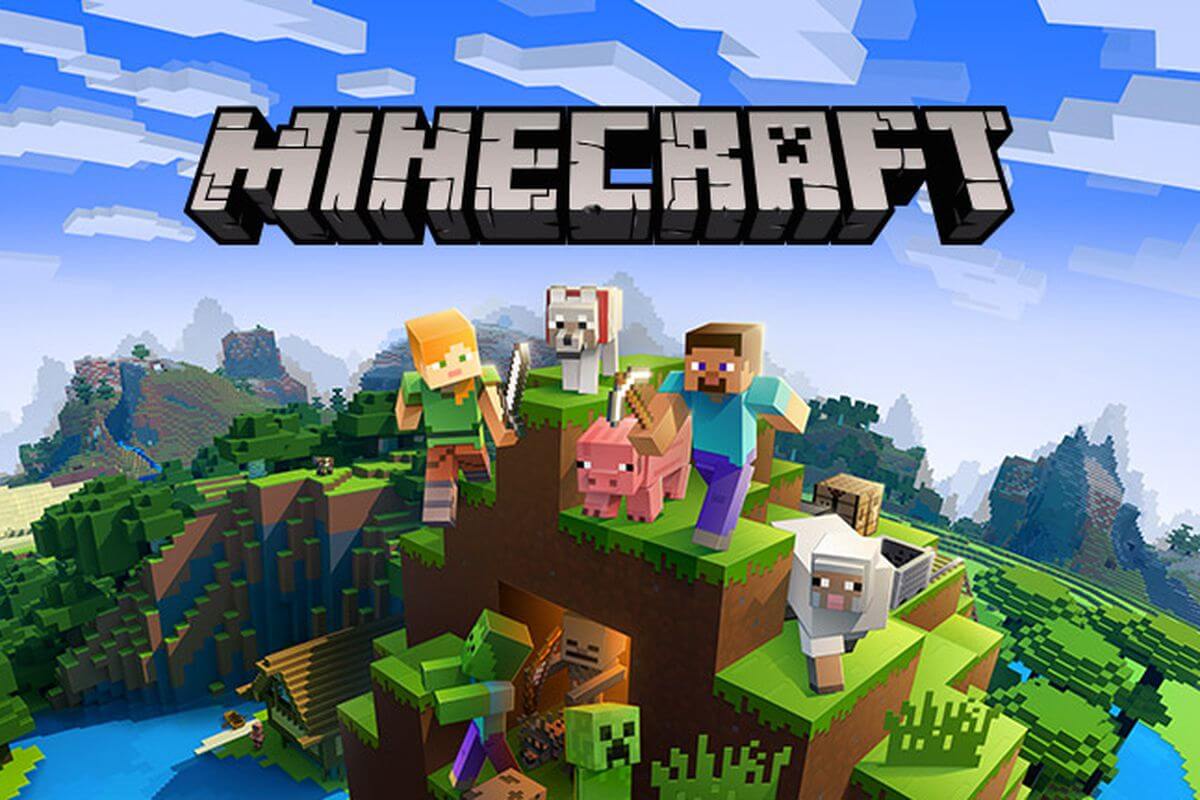 Replace your old HDD with a new SSD
As you all know, an SSD is much faster to read and write data compared with an HDD thanks to its NAND flash memory technology. I won't elaborate on the working mechanism of the SSDs here. Only you should keep in mind is that an SSD is always faster and more reliable than an HDD though SSDs surely will fail in the end.
Best Way to Minecraft Run Faster:
Then, what are you waiting for, just click your mouse and make an order of a new SSD? When you receive the new drive, just migrate your game or even transfer the whole system to the SSD with some migrating software like MiniTool Partition Wizard. Once you load your game with the new SSD, you will see your Minecraft speed flying up! 
Upgrade Your GPU Driver or Install a New High-End Graphics Card
Upgrade your graphics card drives is just update the software for your visual display. You can do it in Device Manager. Unfold the Display Adapters there and find your graphics card. Right-click and click the Update drive. Just follow the guide to complete how do you make Minecraft run faster. The only thing to remind you is that you may get more than one graphics card in your computer. You should update the one that you're currently using. If you can't figure out which one you are using, just upgrade them all. That's right! 
If driver update cannot satisfy your needs, just buy a new advanced graphics card and install it on your motherboard. Then, you will see a great increase in your game FPS, speed, etc. Now, you can throw the old card away!
Also Read: Dual Screen Laptops | One Computer with Two Screens
Should I remind you that if you replace your old motherboard with the latest motherboard specialized for gaming, you will see a much big step forward of your gaming experience? Furthermore, why not just get a whole new gaming PC? Oh, let's just leave it all behind for I don't want to see your pocket been burned up. 
What' the next trick?
Close Unnecessary Tasks, Uninstall Apps and Get Your Pc Cleaned Up
If you find your game slows down, don't worry, just pause it for some moment and go to the Task Manager to end some unnecessary tasks, processes, services, and so on. Task manager is also a monitor of your computer, in its Performance section, you can view the occupation and speed of your CPU, GPU, memory, hard disk as well as Ethernet. 
How do you make Minecraft run faster? Next, you should uninstall the software, applications, programs, etc. that you hardly use out of your machine once and for all. Those items may open themselves and steal computer resources without your knowledge while you are fighting with your enemies. Also, even for the software you want to keep, you can make sure they won't launch by themselves especially at system startup. You can check this out in the Startup tab in Task Manager. 
Then, it comes to disk cleaning. You can make use of the OS built-in Disk Cleanup app to help you with that. Just search it in Windows and you'll find it. 
Specialize in Minecraft Settings
Also, there are some tricks offered by the game itself for how to run Minecraft faster. In general, you are recommended to use the default resource pack, turn off all sounds in Minecraft, set graphics to fast, set render distance as low as you can, set smooth lighting to off or minimum, set 3D anaglyph to off, set a proper brightness instead of a higher one, etc. All in all, you should give up as many other unnecessary effects as you can and set the necessary effects to a PC resource-saving level, all for how do I make Minecraft run faster. 
Does Opti Fine Make Minecraft Faster? 
Of course! OptiFine is a kind of Minecraft optimization mod with specialized options. It completes how to get Minecraft run faster while boosts FPS. OptiFine also optimizes dynamic lights, mipmaps, render distance, and so on. It further controls fog, smooth lighting, chunk loading, etc. 
Still, you can choose other mods to run Minecraft to get better performance.
Well, well, well, those are all my tricks about how do you make Minecraft load faster. Good luck to you!