How to Change URL on Facebook | Step by Step Guide
When a person signs up on Facebook for the first time, the service will assign you a numerical ID for your profile homepage. Every person on Facebook has a unique numerical ID. But sharing your Facebook page or profile with others by using the numerical ID isn't that convenient. So why not we change numerical ID with a custom URL instead? But the question is how to change the URL on Facebook. So read the complete article for more information.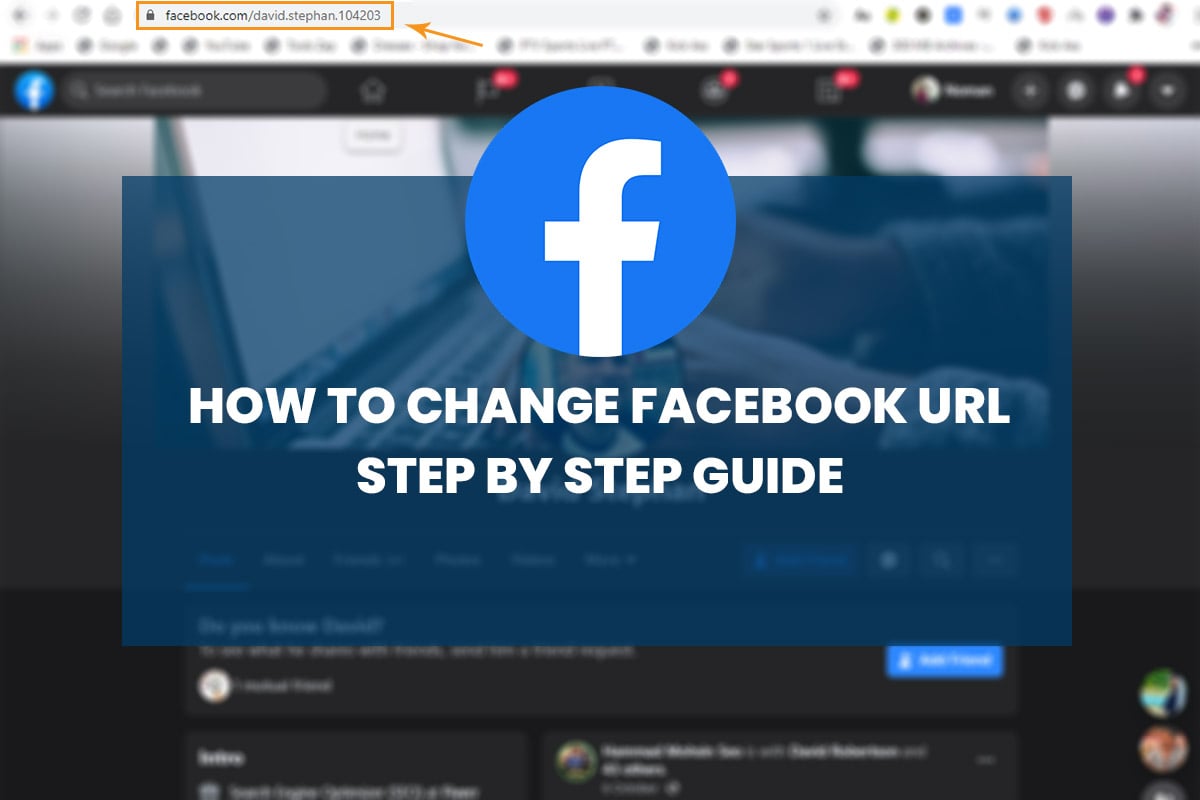 Prerequisites:
First before discussing the URL of your Facebook page or profile, must take read the guidelines below to make sure that your URL would be accepted:
Also Read: Protect Yourself from Hackers by Just Following 5 Steps
The URL must be unique.

Users can choose only one URL for Facebook profile or page.

The URLs must be 5 or more than 5 characters long, URLs can only contain alphanumeric characters or a period, and URLs don't contain any extensions or generic terms such as .net or .com.

Capitalizations and periods do not count as part of a URL which means that Edward.smith.48 and edwardsmith48 are considered the same.

If you want to change the URL of your Facebook page, you will need to be the admin of that page.
Creating Your Facebook Page/Profile URL:
Now you know about all the rules and regulations of the system. So let's start changing the URL of a Facebook page or profile.
Step 1:
First of all, go to setting on Facebook. You can see a General Account Settings page there. Now click on the "Edit" button next to the "Username".
Step 2:
Input your new username into the provided field. If the selected username is available then click on the "Save Changes" button to confirm the change.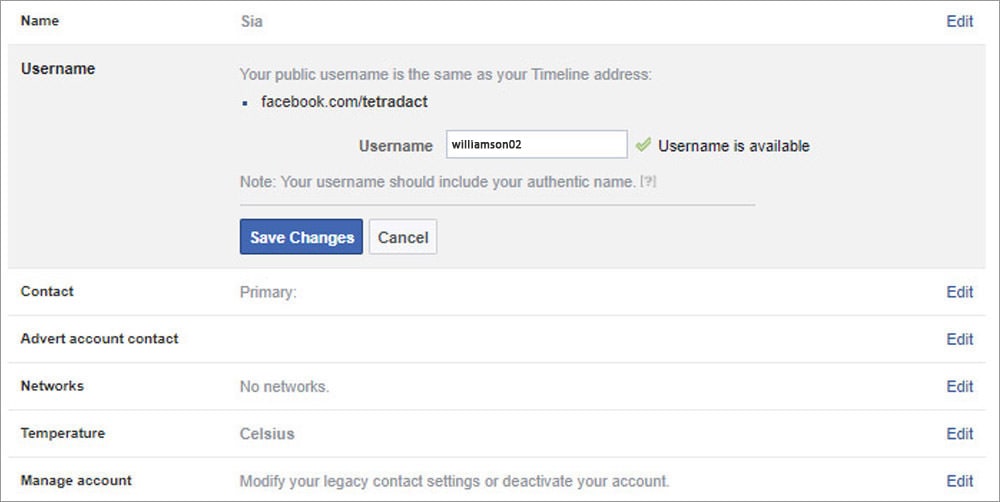 Step 3:
Once you select the username Facebook will prompt you for your password. You must need to enter the password to confirm the changes. Once you've entered your password, your profile will be updated with the new URL.
Replacing the Current Facebook Page/Profile URL:
If you are not happy with your current custom URL and want to change it again? All you have to do is to go to the General Account Settings page and edit the "Username" option once again.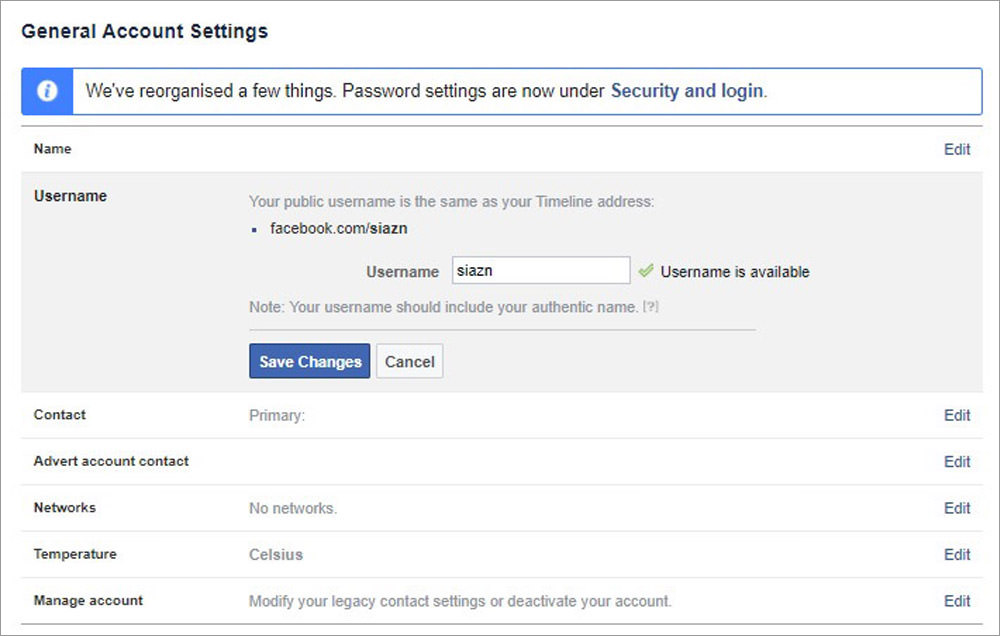 There are no limits, you can change your URL many times. Just keep one thing in your mind that every time you update your page or profile's URL, the link is not valid anymore. If someone tries to reach your profile by using your older links, they would be greeted with the "Page Not Found" error. We recommend you to change the URL frequently.
Conclusion:
Facebook is a very popular social media platform these days. It has millions of active users. If a user is not satisfied by his/her username or page URL then how to change the URL on Facebook. Above in this article, we discuss the way of changing the profile or page URL. If something is missing in this article, then let us know in the comment section.