Top 10 Best Personal Transportation Vehicles to Buy in 2022
Vehicles are one of the most important of all times. Even we make several other transportation devices because the vehicles are like cars limiting ourselves to the four-door variety just seems sad. If you are thinking to buy personal transportation vehicles for yourself, don't just go with a Toyota, especially when you could get a futuristic vehicle or an odd vehicle. We know that a regular family car is safe and important for your family. But if you have the money to spend or simply like to dream big, we bring some whacky and weird personal transportation vehicles from the last few years.
Best Personal Transportation Vehicles:
Here we bring the 10 best and unique futuristic vehicles. All of them have a unique design and different features. The transportation vehicles are:
The Aero-X:
The Aero-X is a two-seater bike that can transport 2 persons at ten feet above the ground at up to 45 mph. It has carbon fiber rotors instead of wheels, it is much easier than a regular bike. This bike can take off vertically without the need for forwarding speed or a runway which makes it easy to drive. The weight of this amazing machine is 356kg and it uses handlebar grips for controls. Aero-X can carry 140kg and should be able to run for up to 75 minutes before it's out of fuel. This beast is manufactured by a California-based company that sells this futuristic vehicle for around $85,000.
Solowheel:
This vehicle is a gyro-stabilized electric unicycle that provides a hands-free experience. It goes up to the speed of 16 km/h and its weight is 24 lbs. The carrying capacity of this unique vehicle is 2 220-lb. It has a 1500-watt motor and gives you the range of 10 miles on a single charge. The tire of the Solowheel is 16 inches by 2.125 inches. This amazing vehicle pricing starts at $1,495, and the Xtreme version is also available with over 2000-watts of power.
Orbitwheels:
Orbitwheels design and manufactures by the same company that does Solowheel. The working idea is very simple 2 feet, 2 wheels and you're off. This is similar to a pair of inline skates or skateboards. Orbitwheels has large radii that allow you to ride on a variety of different surfaces. If you can afford Solowheels then this is perfect for you because they only cost $99.95 for a pair.
Outrider USA:
There are different electric bikes are available these days. But only a few of them beat sports cars to the office. The electric bike named Outrider USA is one of them. This is a modified Outrider USA 422 Alpha. The weight of this vehicle is only 45kg and can reach a world record speed of over 140 km/h. Pedaling can supplement battery-powered drive, But when you reach high speeds, the battery takes over.
Jyrobike:
This particular new bicycle is aimed at kids which means that they can ditch the need for stabilizers even a child has never ridden a bike before. This amazing bike has an intelligent gyroscope in the front wheel that trick the bike into believing it is going much faster than it actually is.
Also Read: 5 Best Electric Skateboards of 2020 | Buyer Guide & Specifications
Due to the intelligent gyroscope, the bike is more stable than it should be, which means that kids learning to cycle don't fall over. This bike is charged via a standard micro USB socket. It takes 2 hours for charging and you get 3 hours of ride on a single charge.
EN-V:
The general motors started working on the electric vehicle a couple of years ago. EN-V is a fully working electric car concept of a general motor. This concept details drive-over kinetic recharge points. It provides the facility of automated parking stations (which seize your car from the streets and deposit them stacked during a row), and such intelligent collision detection that it'll be feasible to negate the necessity for a wheel in the least. There have been also plans, wacky or no, to possess heads-up video conferencing and social networking functionality on the widescreen as you travel.
A-Bike:
This is an electric telescopic folding bicycle from Sinclair. This folding electric bicycle was funded and promoted with a Kickstarter campaign. Sinclair company introduced its first folding bike in 2006. After this, they launch this version that comes with a detachable 24V battery. It gives you a range of 25 km on a single charge. You can buy this folding electric bicycle for around £399.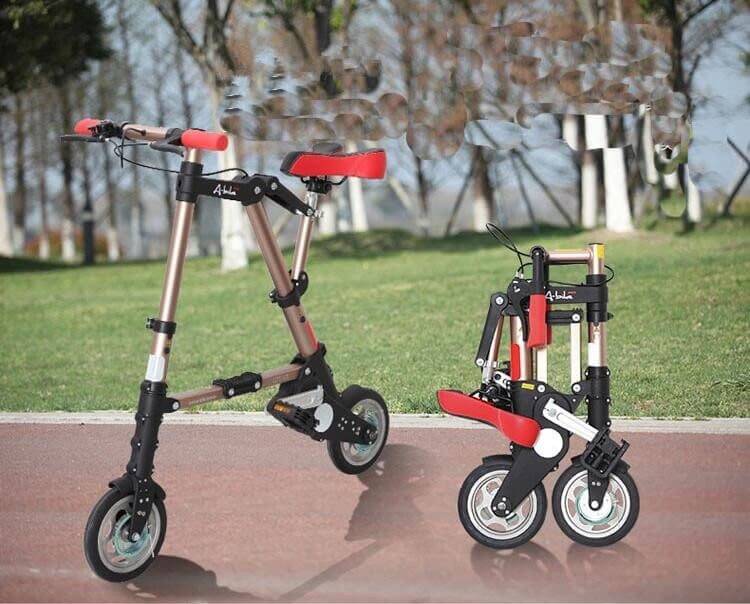 Toyota i-Road:
Toyota i-Road is the electric car concept from Toyota. It was first shown to the public at Geneva Motor Show in 2013, but now Toyota company has unleashed it as part of an experiment in Japan. This electric car plugs into a standard 100-volt. This mini electric car is powered by a pair of electric motors that only generate 5 horsepower. The battery range of this car is 30 miles on a single charge. Toyota i-Road stands out for its ability to lean into corners. The driver of this car just needs to turn the steering wheel, and sensors automatically adjust the vehicle's angle to compensate.
Lexus Hoverboard:
As you know the Lexus is a car manufacturing company but they also created a real-life, rideable hoverboard. This amazing board is known as the Lexus hoverboard. It has strong magnets in order to stay in-air as well as liquid nitrogen-cooled superconductors and permanent magnets for the support of the rider. This hoverboard has a spindle-grille shape and contains different materials that include natural bamboo. This amazing device has been in development for more than 18 months by teams in both London and Germany. The testing of this hoverboard should begin in the coming weeks in Barcelona. Lexus Hoverboard is currently floated about one inch off the ground.
Tron Lightcycle:
This is a unique and futuristic electric bike that is based on the vehicle from the movie (Tron: Legacy). It is an amazing bike that has a 96-volt electric motor and lithium-ion battery pack. Tron Lightcycle has a top speed up to 100 mph. This battery is fully charged in only 35 minutes. It gives a range of 100 miles on a single charge. The starting price of this bike is $55,000.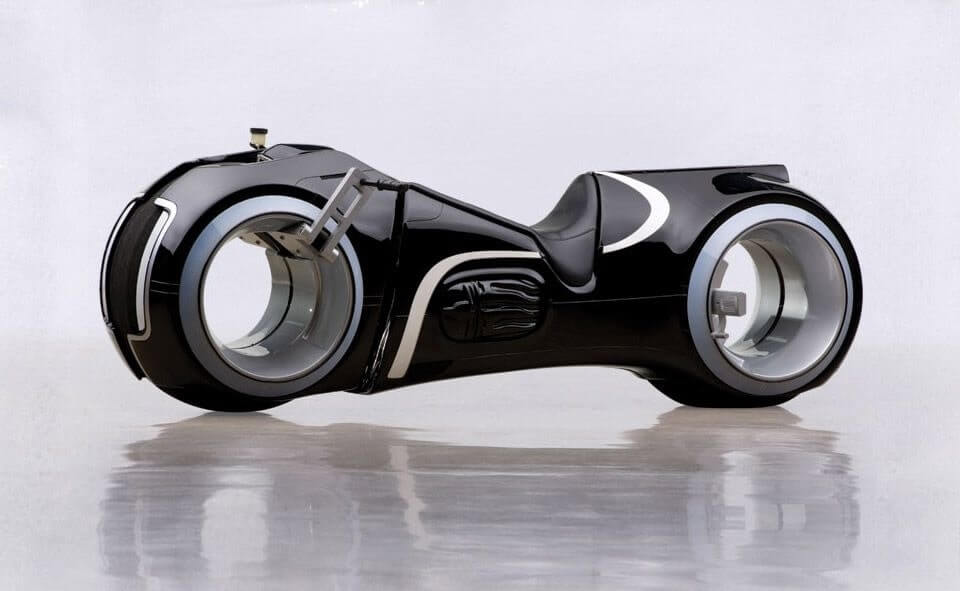 Conclusion:
Technology is becoming advance and advance. If you want to buy a regular car that must be boring. In this article, we bring some unique and futuristic personal transportation vehicles that blow your mind. All of them has different features and unique design. We hope you like this article about transportation vehicles. Let us know your reviews in the comment section.